TOP 10  List of Diamond Platnumz's Past Girlfriends and Baby Mamas
View this post on Instagram
Daimond has had alot of nicknames for having several women most with his kids ,some of the nicknames include,King Solomon, King Mswati and also Fidel Castro
SUMMARY
All The Women To Have Once Dated Diamond Platnumz
Zari Hassan. Ugandan socialite
Hamisa Mobetto. …
Tanasha Donna. …
Sarah. …
Jacqueline Wolpe. …
Aunt Ezekiel. …
Jokate Mwengelo.
TOP 10  List of Diamond Platnumz's Past Girlfriends and Baby Mamas
Wema Sepetu, a known bongo movie actress, is one lady that may well go down in history as the only woman who withstood a long-lasting relationship with Tanzanian musician Diamond Platnumz. Nasibu Abdul Juma Issack, which is the singer's given name, is known to have dated a plethora of women from different parts of the globe.
1.Wema Sepetu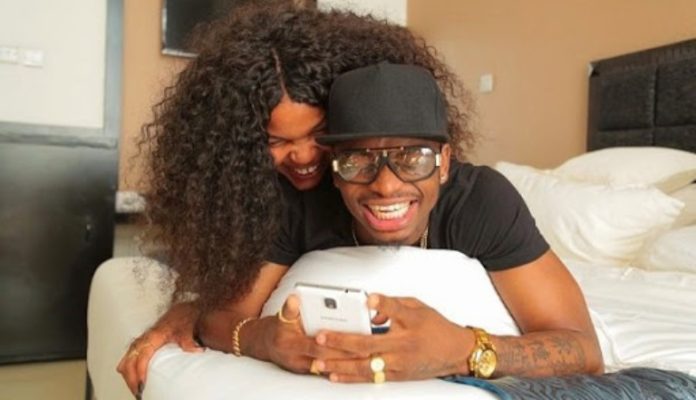 TOP 10  List of Diamond Platnumz's Past Girlfriends and Baby Mamas
The exact time Diamond commenced his relationship with Wema Sepetu is not known but the duo enjoyed a long dalliance according to the records. Back in the days in the bongo flava music scene, they were viewed as the hottest couple ever. Their relationship later shifted grounds from solid to erratic as they started having an on and off thing before spilting a while later. The reason for their split was the singer's infidelity with Jokate Mwengelo who was supposedly Wema's close friend.
2.Zari Hassan
Ugandan socialite Zari Hassan came on the scene after Diamond Platnumz called it quits with Wema. The crooner followed his usual protocol of introducing Zari to his mother as the girl he wanted to marry. The duo's relationship lasted for all of four years when they went ahead to make their dalliance public, relating with fans through social media platforms like Instagram.
When Zari, who was already a mother of three children from her past relationship, conceived for the singer, the couple made things Instagram official, updating fans on the latest happenings in their lives and how excited they were about their bundle of joy. Diamond even made a post where he was counting down to the baby's delivery date. In the post, the couple was seen in two half-nude photos with the Tanzanian singer holding Zari's tummy from behind.
Later on, infidelity on Diamond's side raised its ugly head once again. It happened that the singer was at the time also dating Tanzanian pop artiste and model Hamisa Mobetto with whom he sired a son. When she learned about this, Zari went public with the news that she had finished with Diamond over his infidelity. She made the announcement on the 14th of February 2014.
3.Hamisa Mobetto
Back into the single's fold in February 2014, Diamond wasted no time in rekindling his dalliance with baby mama number two, Hamisa Mobetto, who reportedly recorded three miscarriages before giving birth to her son.
While they lasted, Hamisa actually thought she was onto a good thing with Zari out of the way and a son named Dylan (date of birth not known) between them. The model believed that the road was clear for Diamond to take her on that walk down the aisle, but that never came to pass. In fact, their relationship ended sooner than you can think when sweet suddenly turned into sour following speculations that Hamisa took to witchcraft to get Diamond Platnumz to the altar.